What does MOSS do? It helps you build robots. This is no joke. It includes magnetic and simple to use robot construction kits and it requires no complex configuration, no wires and no coding. It features various kits, starting from the basic builder kit to the advanced builder kit. It even includes combo kits and expansion packs for those who are really passionate about this domain.
The MOSS system was developed by Modular Robotics and its engineering and design took 2 years and a half to be completed. This construction system is based on magnetic forces and it is extremely intuitive, making it easy and fun to use and build robots with. You don't need any wires and codes; all you have to do is use a single button contact that forwards the data and the power. Moreover, you can use any gadget with Bluetooth to control your robots.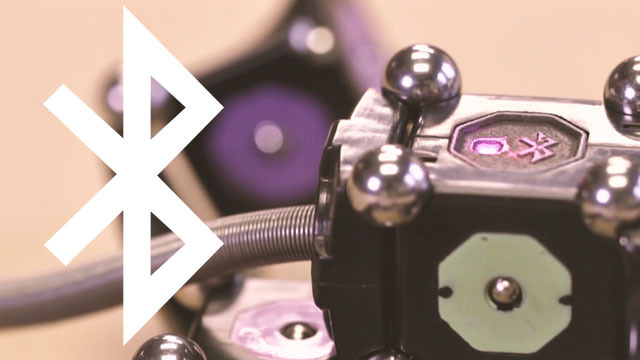 The magnets used by MOSS are made of over-molded neodymium. Also, the system uses ball bearings made of carbon steel. With these two features, you can construct whatever robot you imagine. You will hear a tactile click when designing your creations and this is entertaining enough to keep you occupied for a couple of hours.
Once you have finished your MOSS robot, you can simply power it with lithium polymer batteries. Use rechargeable ones and with the Micro-USB cable, you can recharge your creation any time you feel like it lacks power.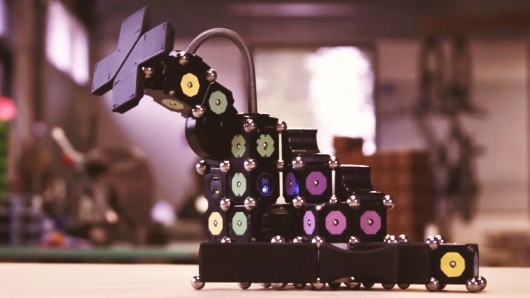 Creating a static structure with the MOSS modules is extremely simple. However, you should know that the system features a color coding system that you must get accustomed to before starting the building process. The colors also differ depending on the MOSS kit you have ordered. For example, yellow means that it conducts power. Therefore, the battery modules are yellow. So, if you want to power your robot, connect the yellow face of a module to the yellow face belonging to a battery module. Furthermore, green and blue colors are for conducting data. Remember that green means data input and blue means output. You can also have modules with pink faces. These can transfer either data or power. So, these are quite flexible and can be used towards the end of the construction.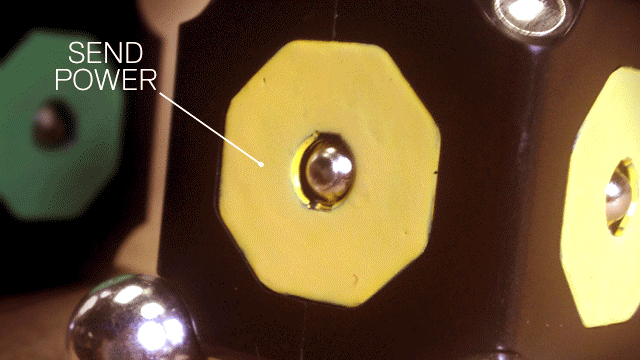 The basic builder package includes one battery, 2 power spins, 1 distance module, one 5 Ports, 1 L-Brace, 1 Flex Long, 2 Two Spans, 1 Braces, 2 wheels and 2 tires. On the other hand, with the advanced builder kit, you get 1 battery, 1 Bluetooth system, 2 power spins, 2 angles, 1 flash light, 1 brightness module, 2 distance modules, 1 microphone, 1 knob, six 5 Ports, 4 L-Brace, 1 Flex Long, 1 Flex Short, 4 Two Spans, 6 Braces, 4 wheels, 4 tires and 2 Free Spins.
The first pre-orders for MOSS were offered on April 2014. Since you can control your robot directly from your phone, there will also be a few mobile apps available for the MOSS users. These are MOSS Control, MOSS Dashboard, MOSS Log and MOSS Sketch. They are available for both Android and iOS.
You can find more interesting things about the MOSS robots by checking this website: https://www.kickstarter.com/projects/modrobotics/moss-the-dynamic-robot-construction-kit?ref=discovery