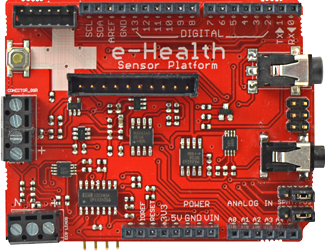 The e-Health sensor Shield enables Arduino and Raspberry Pi designers  to conduct biometric and medical applications where body monitoring is required implementing nine unique sensors such as Pulse, Oxygen from the blood (SPO2), airflow (breathing), body temperature, electrocardiogram (ECG),glucometer, Galvanic skin response (GSR sweating), blood Pressure (sphygmomanometer) and patient movemnt (accelerometer).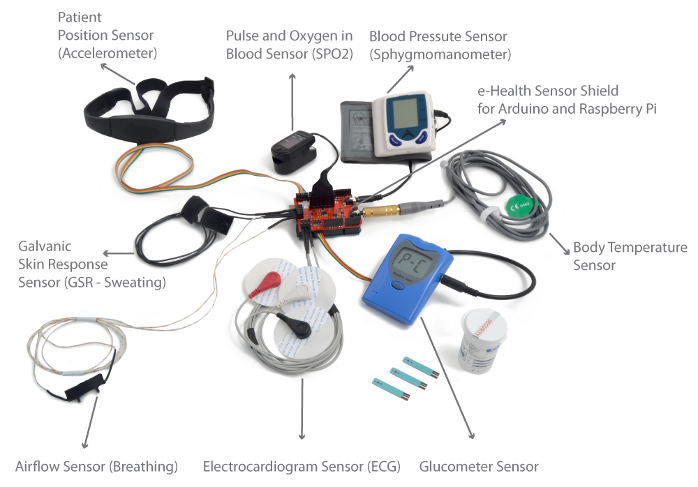 The data can be used to check the real-time situation of a patient or to retrieve important information for a correct medical diagnosis. Biometric data can be access using WiFi  3G, GPRS, Bluetooth and other platforms.
If actual images are needed for the diagnosis, then a camera can be attached to the 3G module for sending photos and videos of the patient to the medical diagnosis center.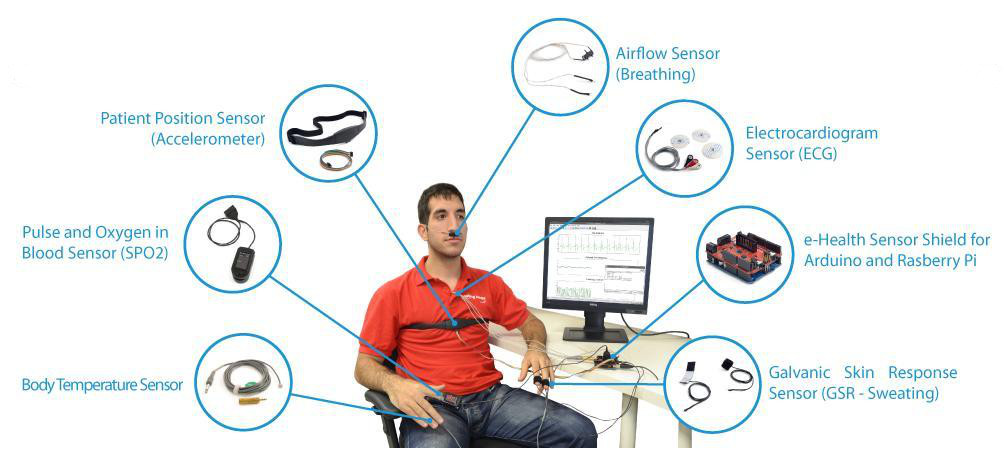 The information can also be transferred to the Cloud in order to be store permanently for study later on and can be access in real time using your laptop or iPhone.
For the complete story visit:
http://www.cooking-hacks.com/index.php/documentation/tutorials/ehealth-biometric-sensor-platform-arduino-raspberry-pi-medical