Have you ever imagined that you could grow your house plants by using high technology? Well, it seems that this is now possible, thanks to the smart garden we are going to present in this article. This technology will help you grow spices and herbs in your own home without too much hassle and stress.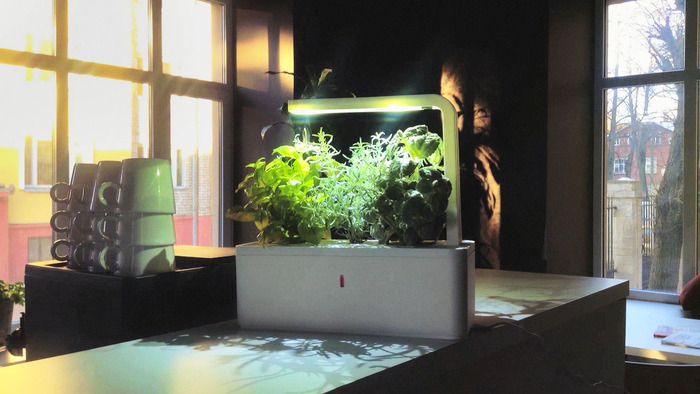 It's called the Smart Herb Garden and all you will be required to do is to plug the plant into the wall of the gadget and add some water. Then, the device will take care of the plant. The Smart Herb Garden device features cartridges for lemon balm, thyme and basil. Moreover, it comes with salad rocket and mini tomato containers. The refill cartridges are available for lettuce, chili pepper, spinach and peppermint and in the future there will also be a recipient for strawberries.
The main technology for the Smart Herb Garden relies on the growth medium. This is represented by a nanotech material that can offer the plant roots, right amount of nutrients, water and oxygen. It is an easy to use solution and it makes less noise as compared to other such solutions on the market.
The invention also features a top-of-the-line lightning solution made of LED lights that provide a light system with a natural look and eco-friendly.  It takes only  few weeks for the plants to grow and then you can use them as you wish.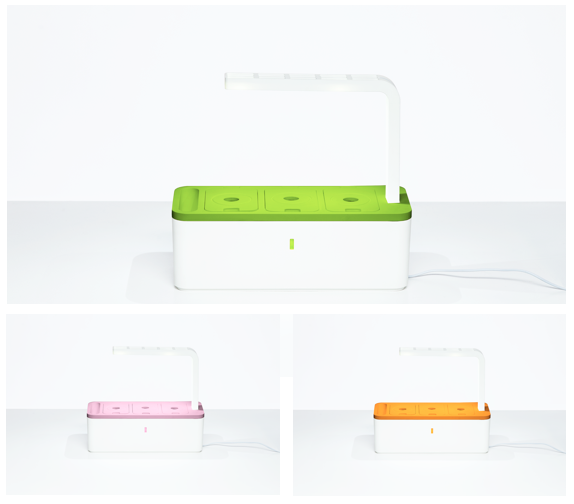 The Smart Herb Garden comes in various colors: white, green, orange and pink. The garden is quite small and easy to store anywhere you want in your house. It weighs only 850 grams and the 2 LEDs will consume only 6 watts. So, it is both a money and space saver and a great provider for your kitchen. In the future the Smart Herb Garden team will also come up with a mobile app that will help you interact with your plant.
Click & Grow has already released the first-generation version of the Smart Herb Garden and now it's looking forward to releasing the second-generation of the innovative product. With the original invention, you could only grow one plant, but with the improved version, you can grow up to three varieties of plants. The principle is the same, you just have to water the herbs and the Smart Herb Garden takes care of the rest. Click & Grow is still crowdfunding in order to take the creation into the production stage. More details about this here: https://www.kickstarter.com/projects/mattiaslepp/smart-herb-garden-by-click-and-grow?ref=discovery