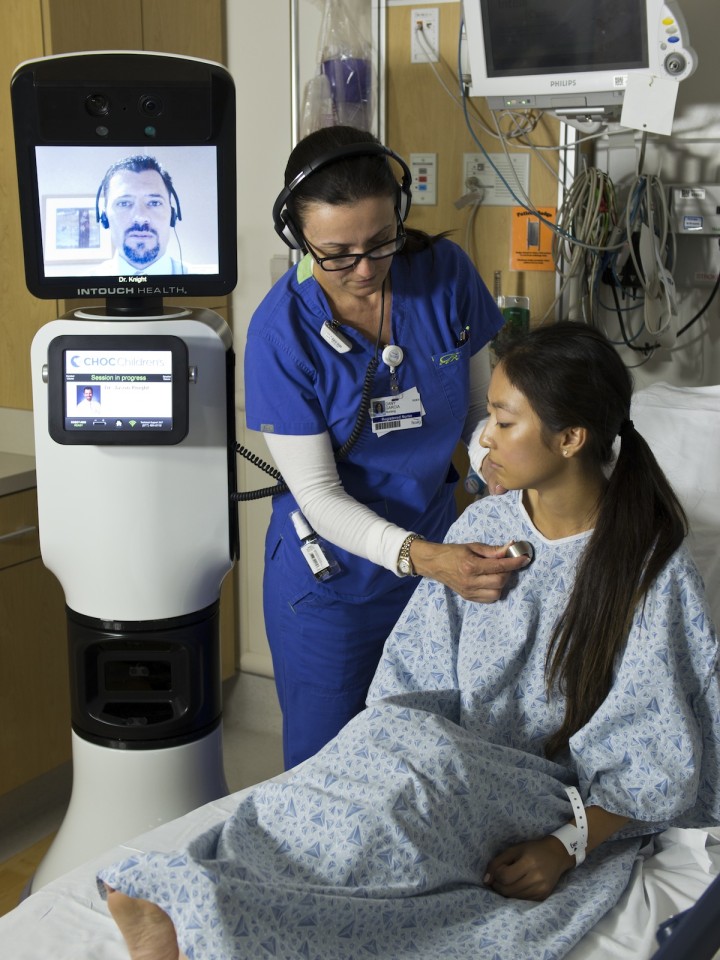 The US Food and Drug Administration has accepted the implementation of the first telemedicine robot intended for remote doctor-to-patient diagnosis, Bedford,Mass.-based iRobot (IRBT) announced Thursday.The RP-Vita Remote PresenceRobot, built by iRobot and privately held InTouch Health, uses advanced telecommunications and autonomous navigation technology.
The FDA has approved the RP-Vita consultation for  telemedicine in the field of  cardiovascular, neurological, prenatal, psychological and critical care assessments and examinations. The robot can be utilized in emergency rooms for surgeries and patient supervision.
The robot was developed with diagnostic devices attached to it such as electronic stethoscopes, otoscopes and ultrasonic sensor and can be fed with live patient data, like vital signs data, lab results and imaging results.  A laser pointer is attached to the robot so that the doctor can target the area of concern from the patient's body in order to capture the attention of on-site medical personnel.
"We view the FDA approving the RP-Vita, which puts a tremendous amount of new technology at the disposal of doctors to effectively perform telemedicine, to be a huge and important leap forward for robotics," iRobot CEO Colin Angle told IBD.
Read More At IBD: http://news.investors.com/technology/012413-641612-irobot-intouch-health-to-ship-telemedicine-robots.htm#ixzz2IuKXD6WX