I have seen a very interesting 8-bit family of microcontrollers, recently launched by Microchip: the PIC16F178X 8-bit advanced analog flash microcontrollers. What's cool about those microcontrollers, it's the fact that they have all kind of analog peripherals:
100 ksps 12 bit analog to digital converter
8-bit digital to analog converter
three analog comparators
two operational amplifiers
a high performance PWM controller with two modules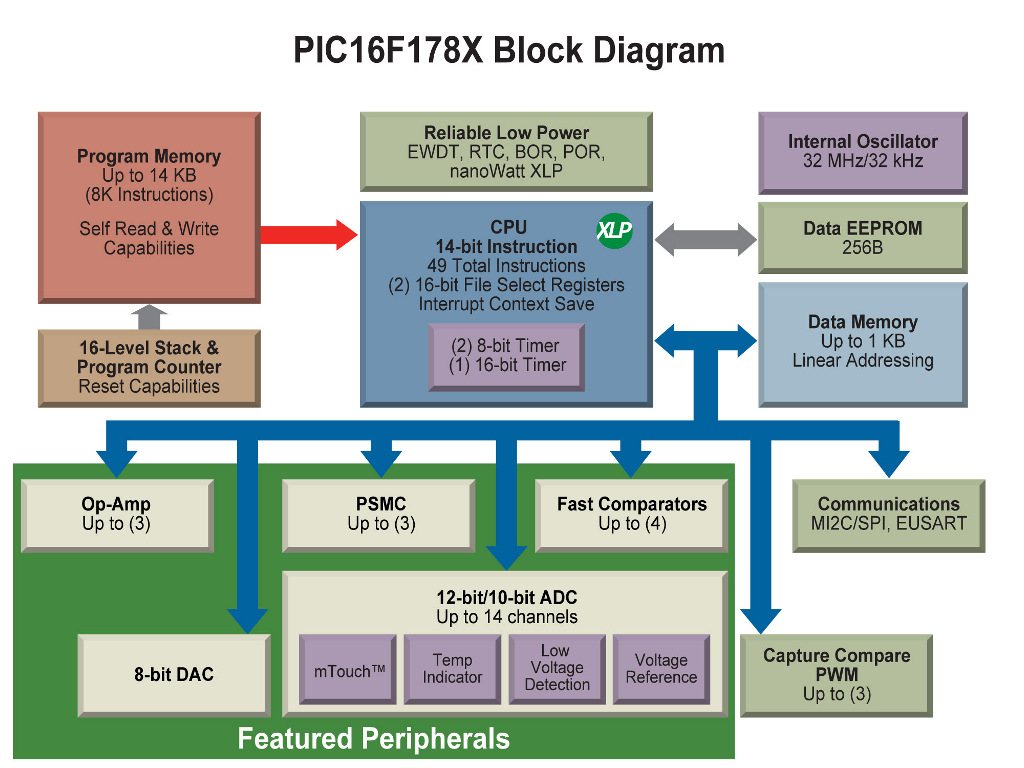 This family features a quiet generous peripheral selection and besides that it also features a 32 MHz internal oscillator. It's certainly the right choice for many cool projects. Right now I'm thinking at PID regulators, motor drivers and smart switched mode power supplies.