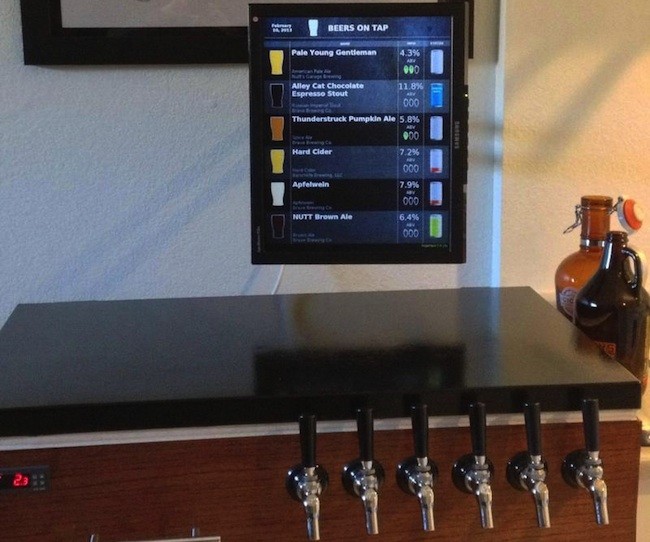 The beer packs a lot of vitamins minerals and fibers which are healthy for the brain. A Reddit user named Schrodinger Drunk has been drinking lots of it lately because he was able to create a digital board using Raspberry Pi attached to his home-brew tap list.
While drinking beer, he decided to use his 7 inch touch screen which cost $35 to make a digital hi-tech kegerator with display.
Beer really helped him a lot in this project since he is not a programmer and he had to get some  PHP and Python scripts to work on Linux.
The above picture indicates the healthy digital board beer listing all the home-brew beers on tap, but Schrodinger Drunk says he's working to make it more interactive:
"The goal is to be able to click on a beer and get the recipe and tasting notes," he writes on Reddit. "But I am still trying to find a way to display the information that looks good and plays nice with the [Raspberry] pi."