This is a module based on the HMC5983 chip triple axis digital compass with high precision and temperature compensation. It provides IIC / SPI communication and an appropriate alternative to HMC5883L
---
SKU: OTH18879343111
Overview
This is a module based on the HMC5983 chip triple axis digital compass with high precision and temperature compensation.
It provides IIC / SPI communication and an appropriate alternative to HMC5883L. It is used to detect low magnetic fields for applications like navigation, vehicle detection and targeting. 
Serial communication via I2C or SPI interface makes it easy to use. 
Specifications
Power Supply: 3 V to 5 V DC

Communication: IIC / SPI

Maximum Frequency: 220 Hz

Accuracy Angle: 1° to 2°

Size: 15.2 mm x 17.8 mm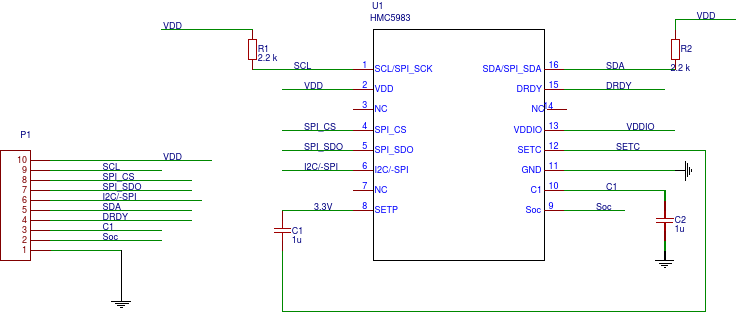 For more details check the attached datasheet.
Downloads